So strapless bras, in my experience, have been sort of a necessary evil for me. We all hate them, but we have to have them, especially during the summer months when strappy tops and dresses are on repeat. About two years ago, I bought this bra on the recommendation from another blogger, and it's been my saving grace time and time again.
It creates a smooth appearance, keeps the girls locked and loaded, and is pretty comfy to boot.   My only complaint, if there was one, would be the price. $65 for a bra isn't that big of a deal since it does the job and does it well, but still…..I always hesitate when recommending it for that reason.
Fastforward to several weeks ago when I finally admitted I needed another strapless bra in my wardrobe. There's only so much laundry this busy mama can do and about half of my closet requires a strapless bra now that it's so warm.  I did some online research, read lots of reviews, and ordered multiple bras to try at home to see if I could find a cheaper alternative that was just as great as my trusty Red Carpet Convertible bra by Wacoal.  Good news people!  Mission accomplished!  Meet my new best friend….
The B Enticing strapless bra by Wacoal's b. tempt'd line is every bit as supportive as the Red Carpet one I've been using for the past two years.  In fact, I kind of like it better and here's why. First off, it has a wide hook and eye closure on the side under your arms so you don't have any weird lumps down your back.  This, my friends, is pure genius!  The uninterrupted lace band this creates on your back just begs to be shown off! Why didn't anyone think of this sooner, I wonder?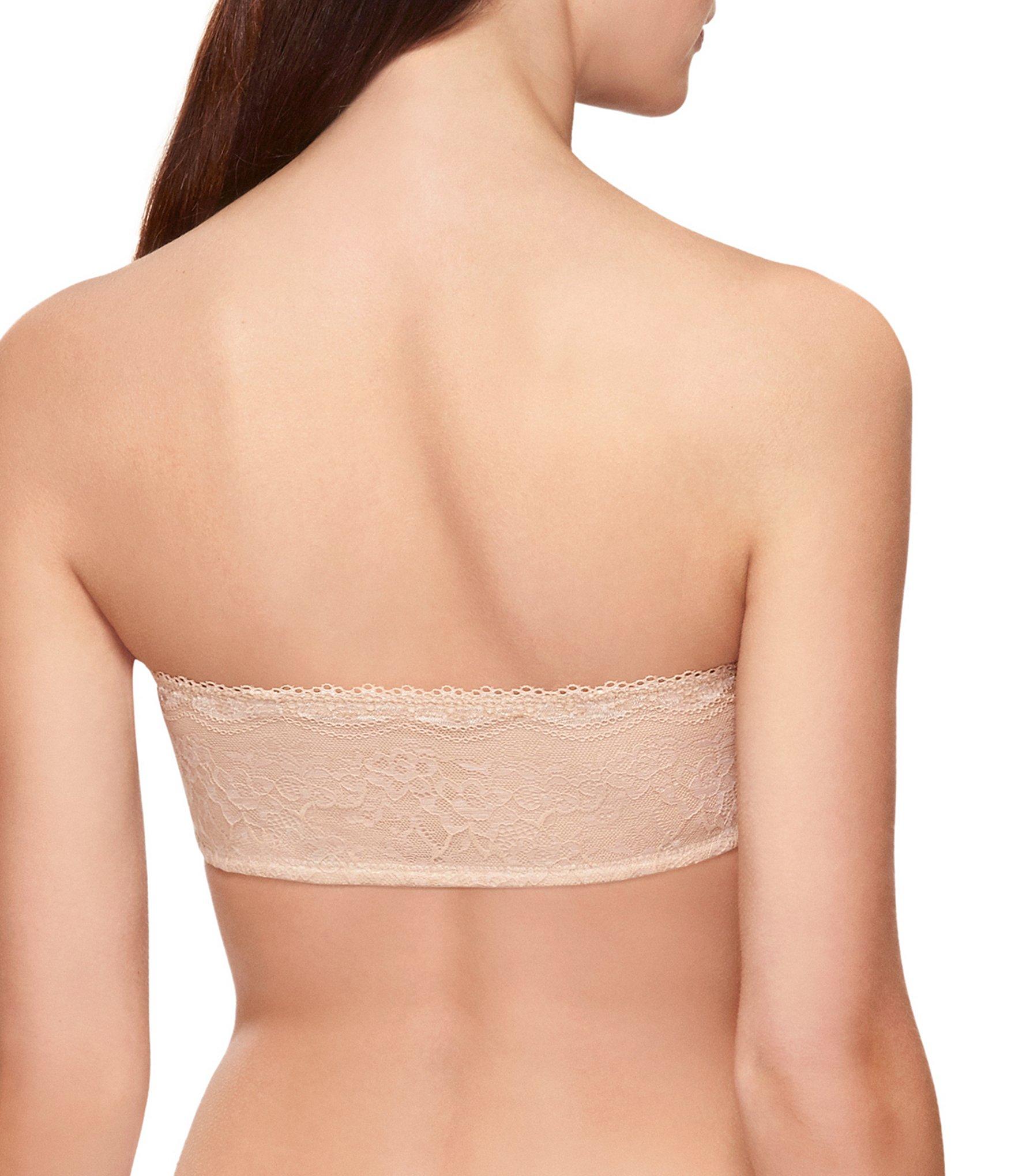 Second, I love the pretty lace overlay, which is way better than the plain Jane material on the Red Carpet bra.  And it's subtle so as not to create any strange bumps under your shirt.  Who doesn't love pretty lingerie, right? And at $44, it's about 30% less than the Red Carpet Convertible bra, making it an all-around great deal.  So, if you don't have a strapless bra that you love, and chances are you don't if you are in the vast majority, make this bra your next purchase!  You and the girls will both be happy, trust me!